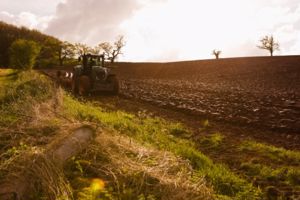 U.S. Agriculture Secretary Tom Vilsack announced recently that the Rural Energy for America Program will be funding 450 projects across the nation. REAP was authorized by the 2008 Farm Bill, designed to offer funding for rural small businesses, ranchers and farmers to invest and install various renewable energy systems to make improvements in energy efficiency.
The USDA says that REAP aims to more specifically "construct renewable energy systems; make energy efficiency improvements to non-residential buildings and facilities; use renewable technologies that reduce energy consumption; and participate in energy audits, renewable energy development assistance, and feasibility studies."
Vilsack said that the USDA and Obama administration's REAP initiatives are not only helping rural small businesses, but are simultaneously improving the environment and creating much-needed jobs.
The funds announced June 28 amount to nearly $7.4 million in energy grants, with $412,304 in grant funding to go to 20 different agricultural producers and rural businesses specifically for conducting feasibility studies for renewable energy systems, according to Farm Futures.The Vindicator reports that the USDA Rural Development mission currently has an "active portfolio" of loans and loan guarantees that total more than $170 billion.