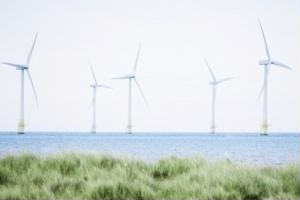 SC Johnson is continuing to add to its use of green energy, recently announcing the company is planning to add three mini-wind turbines at the sales office of its Racine, Wisconsin, global headquarters.
The three turbines, which will be capable of generating as much as 3,600 kilowatt-hours of electricity annually, will be located on the office's roof and are expected to be functioning by the beginning of May.
"SC Johnson has long been committed to reducing our environmental footprint, and today we source 40 percent of our global electricity from renewable energy," said Fisk Johnson, chairman and CEO of SC Johnson. "We'll continue to grow that number by looking across our operations for ways that we can implement additional renewable energy sources."
According to its website, SC Johnson has a number of green initiatives at its facilities across the country, including the use of wind energy at its Bay City, Michigan, facility and its plant in Mijdrecht, the Netherlands.
The company is also using cogeneration and tapping landfill resources at its facility in Wisconsin, which uses landfill gas to provide 50-100 percent of the energy needed at the plant.