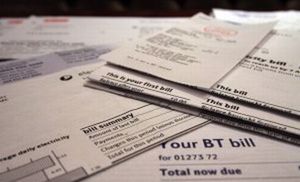 Manilla, which makes bill management software, recently announced a partnership with Recyclebank to reward users for converting to green energy resources, now allowing users to earn Recyclebank points and rewards by signing up for or adding extra accounts to Manilla.
Manilla is a free service that gives customers an outlet to manage their bills and accounts online and through mobile device applications. Recyclebank rewards users for daily green actions with discounts and deals from local and national businesses.
"Recyclebank is an innovative company that we believe has a very unique approach to encouraging people to make decisions that improve our environment," said Jim Schinella, the chief operating officer of Manilla. "Our views on preserving the environment are completely in line with theirs, and we believe that there is great work to be done together."
With the partnership of the two companies, users who are new to the Manilla service will now be able to earn 35 points if they sign up for Manilla when they also sign up for Recyclebank. Customers will also earn 15 points after adding at least on account on Manilla.
Manilla is promoted as a business that organizes and simplifies people's lives by giving them one access point to all of their household's accounts, including financial, utilities, subscriptions and daily deals.
"Manilla is a great service that not only helps people keep their lives organized and, ultimately, paperless, but it's one that is also very eco-minded," said Samantha Skey, the chief revenue officer for Recyclebank. "At Recyclebank, we are always looking to partner with like-minded companies that can help us get closer to our goal of making a measurable impact on the environment. Together with Manilla, we are motivating more people to reduce daily paper usage by rewarding them along the way."
Recyclebank promotes a sustainable future by rewarding people for keeping green energy resources in mind daily. Those who take everyday green actions receive deals from more than 3,000 businesses. Buying second clothes, recycling cereal boxes or cutting electricity are all worth points, according to the Recyclebank website.