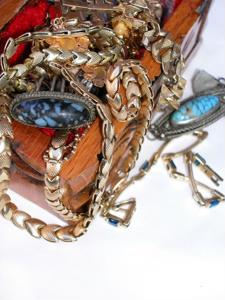 Mixing fashion and technology isn't a common combination, but the online direct selling company Kitsy Lane launched a new social marketing platform to support business growth for at-home startups.
Kitsy Lane allows entrepreneurs to create their online storefront with customizable merchandise completely free of charge. The website has a changing catalog of jewelry and accessories that each Boutique Owner can add to their storefront. Each owner receives a custom URL, can name their store and then choose from a massive catalog of 700 items ranging from trendy brands to up-and-coming designers.
"Traditional direct sales businesses are costly, time-consuming, and scale slowly for the operator," says Andy Fox, CEO, Founder, Kitsy Lane. "By leveraging online social selling, we've created a turnkey vehicle for would-be entrepreneurs to operate and grow a business in their spare time, and have a lot of fun doing it."
This innovative social media platform lets owners directly connect with their online networks and with new clients. Through weekly sale newsletters and personalized email recommendations through Facebook, Pinterest and Twitter, owners can expand their business. Social media-savvy individuals will be especially successful on this platform because they can promote through those networks.